Curved Stairlifts can travel around corners, across intermediate landings and even up spiral staircases.
Curved stairlifts can be designed for your individual staircase requirements.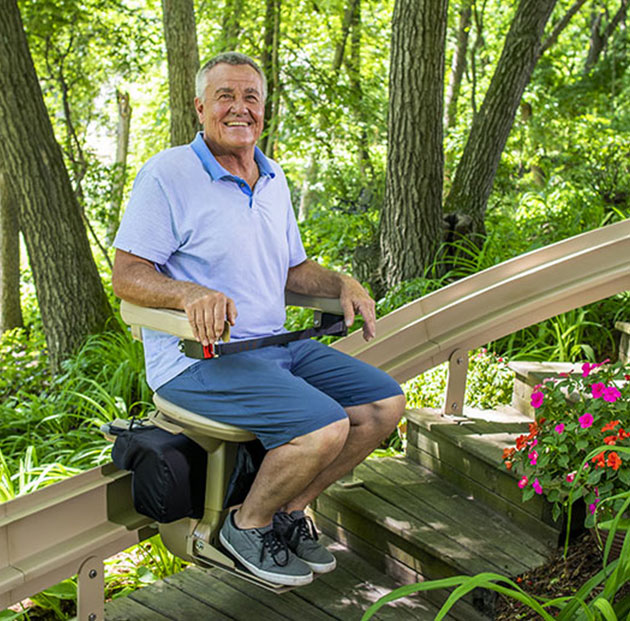 Elite Curved Outdoor Stair Lift
Count on Bruno's Elite, the industry's best outdoor curved stairlift. With its handcrafted rail, Bruno's Elite curved outdoor stair lift precisely matches the elevation and angles of your staircase. Relax outdoors with an easy-to-use Elite curved outdoor stair lift – built specifically for your home and varying weather conditions.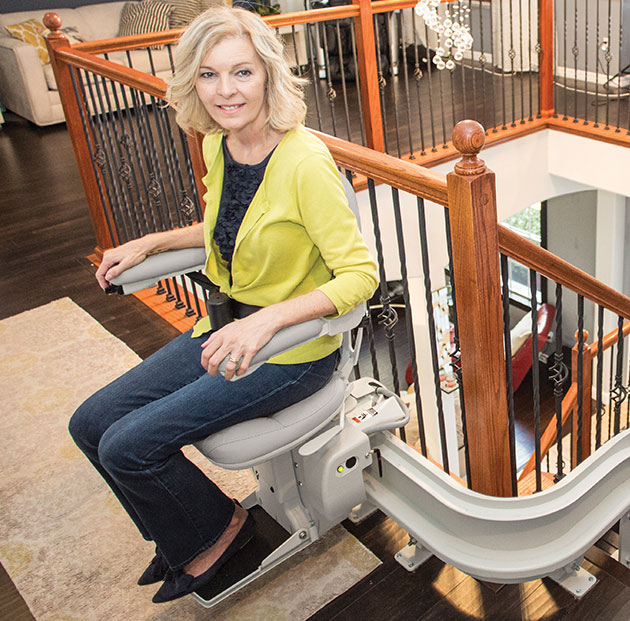 Experience a curved stairlift custom built for your home. Bruno's high-quality curved stairlift offers comfort second to none. You will appreciate the smooth, quiet ride of a Bruno Elite curved stair lift from start to finish. Add power options to further customize your Elite curved chairlift to fit your lifestyle.
Contact us to discover why Bruno earns the best stairlift reviews and high customer satisfaction ratings.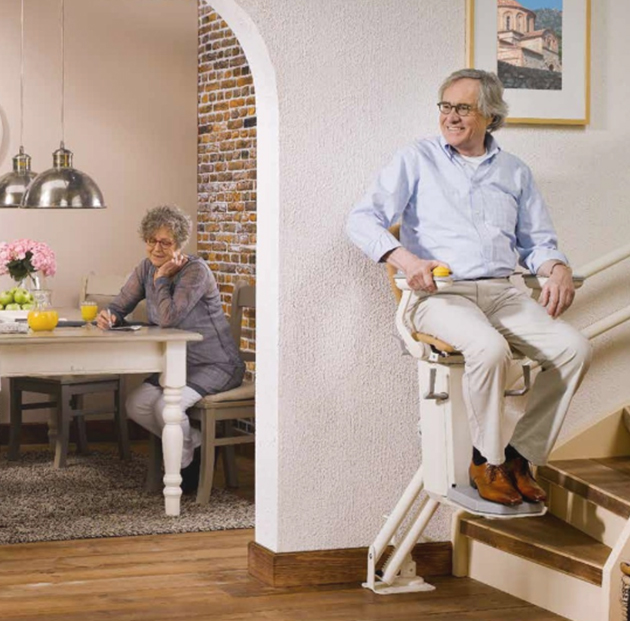 The TWO is designed for the outer curve of your stairs, without impeding the stairs. Because this is a less complex solution, this type is price friendly.
The Otolift TWO is the best selling stairlift in the Netherlands. The first thing you notice is that the stairlift little space. The stairlift is compact and solid. In addition, the added convenience Otolift TWO: The top tube of the track on many stairs can be used as a handrail.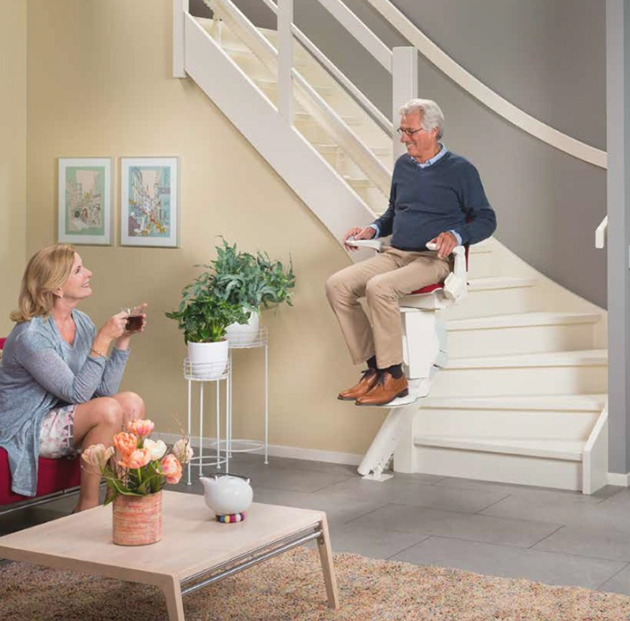 The Otolift Air has become a customer favourite due to its modern design and advanced technology. The ground breaking technology ensures that you experience the proven comfort and certified safety. The Otolift lends itself perfectly for installation along the steep, narrow side of your stairs. Possibly, allowing your hand rail to stay in place and leaving the wide side free to walk up the stairs. The thin Otolift rail, is unobtrusive, therefore making little impact to the space on your staircase.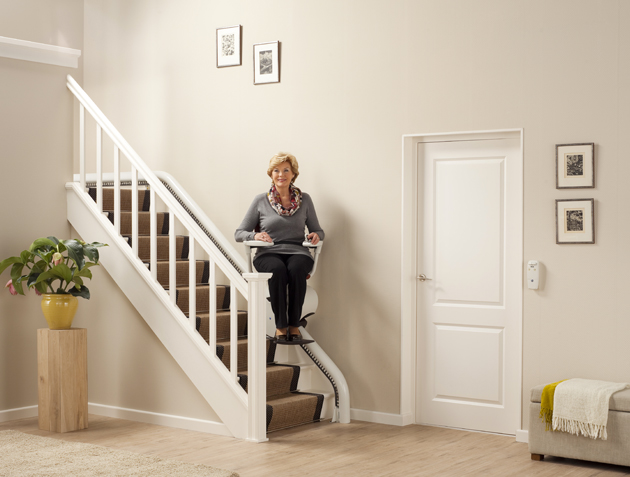 Flow fits perfectly with the décor in your home and stands compact and ready to use. When not in use, the arms, seat and footrest of Flow all fold away very simply. The main photograph shows Flow in its folded position. To maximize floor space at the top and bottom of your staircase…
Available to use as both a straight stairlift and curved stairlift.