If your staircase is straight and does not have any corners, then there's a fantastic range of straight stairlifts available to suit your needs.
Elite Straight Outdoor Stair Lift
Enjoy your outdoor spaces with the Bruno Elite Straight Outdoor stair lift. Designed to withstand varying climates, the Elite straight outdoor stairlift features weather-resistant seat materials, a light-weight cover and anodized aluminum rail to ensure you can count on your chairlift for years into the future.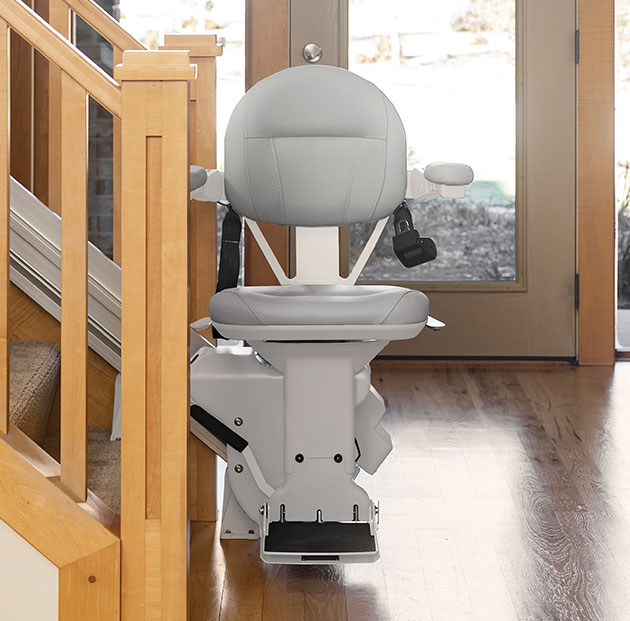 Combine quality, comfort and style with a Bruno Elite. Enjoy a high-quality Bruno Elite indoor straight lift featuring a smooth ride, slimline rail and a unique 190 kg lift capacity. Consider options such as power swivel seat and power folding footrest to customize a Bruno Elite stair lift to match your individual needs.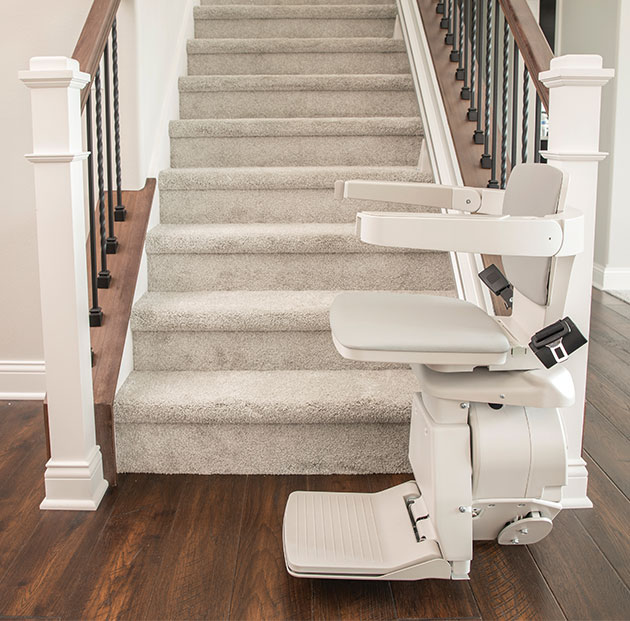 Bruno's affordable Elan indoor stairlift offers years of dependable use and a variety of standard features to meet your individual needs. With a unique slim-line rail profile, Bruno's Elan stair lift leaves plenty of open space on the steps for family members.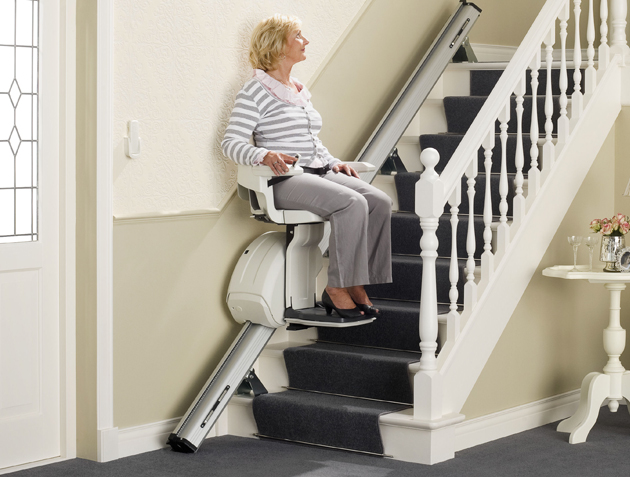 The HomeGlide stairlift for straight staircases satisfies the market's need for guaranteed reliability, robust quality and a swift installation without compromising on safety and all at a very competitive price.
By consulting ergonomic experts and existing stairlift owners the HomeGlide's design is simple, sturdy and meets all accessibility requirements.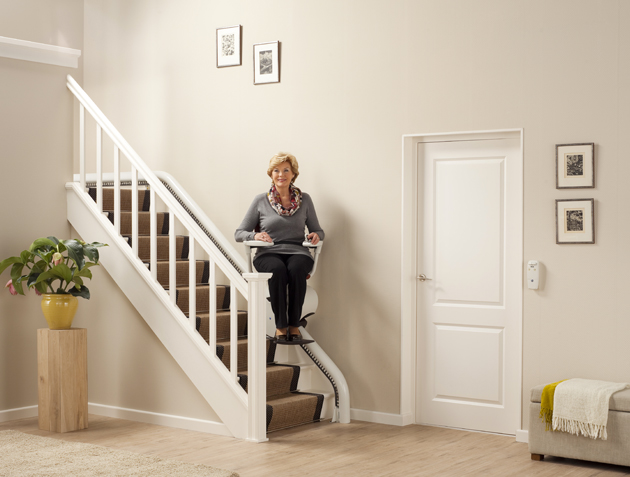 Flow fits perfectly with the décor in your home and stands compact and ready to use. When not in use, the arms, seat and footrest of Flow all fold away very simply. The main photograph shows Flow in its folded position. To maximize floor space at the top and bottom of your staircase…
Available to use as both a straight stairlift and curved stairlift.